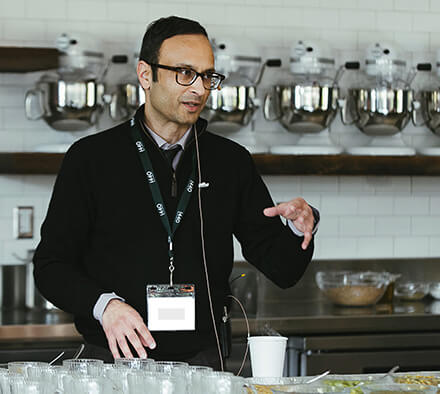 Aligning with the right leaders. Supporting their programs. Catalyzing their efforts.
1440 Foundation aligns with leaders who have a similar vision. Our team requires real-world evidence and applications; we are looking for practical solutions. We seek realizable programs that can make the greatest impact.
Then we invest in their organizations to help energize their passions and realize their goals. To further our missions in cancer collaboration, inner wellbeing, and community building, we provide financial backing.
1440 Foundation then takes this a step further. To truly catalyze our grantees' efforts, we can offer additional strategic resources including:
Planning and organizational consulting
Networking support
In-kind grants at 1440 Multiversity
To learn more about these nonprofit organizations fighting pancreatic cancer, promoting inner wellbeing, and building compassionate communities, see who we support.

1440 Foundation does not accept unsolicited grant requests or support indirect costs. Our grantmaking methodology is rigorous to ensure the vision of the foundation — creating hope for living well — is coming into focus.